A History of the
Performing Arts & Event Center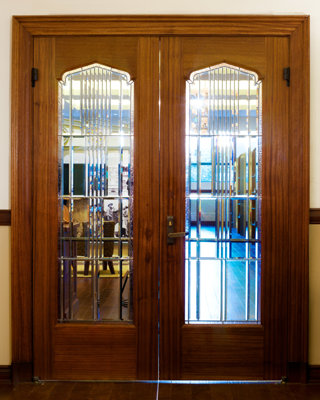 Santa Ana's eminent Performing Arts & Event Center building, today home of the Church of Scientology, was constructed in 1931 on ground already rich in local history. For it was just steps from this site, in 1869, city founder William Spurgeon surveyed the land from the bough of a sycamore tree and subsequently purchased 74 acres that would become Santa Ana.
The building, originally home of the Santa Ana Masonic Temple Lodge, is listed on city, state and national registers of historic landmarks. It stands as one of the finest examples of Art Deco architecture in the county and was the creation of W. Horace Austin, who is also credited with designing the original Santa Ana City Hall, the Pacific Tower and the Press-Telegram building. The landmark served as the Santa Ana Performing Arts and Event Center during the first decade of the 21st century.
After acquisition, the Church conducted meticulous renovation to preserve the building's façade and restore its magnificent, Gothic Revival style interiors. Among the many elements returned to their early 20th century condition are the coffered and arched ceilings, leaded glass doors, as well as the ornate glass and alabaster chandeliers. Particular care was devoted to the extensive, original millwork, including the hand-carved mahogany staircase and the Masonic Lodge's original puppet theater —a local cultural landmark in itself.
Restored to its original splendor and dedicated as the home of the Church of Scientology in June 2012, the building remains a significant cultural center of Santa Ana and Orange County for generations to come.